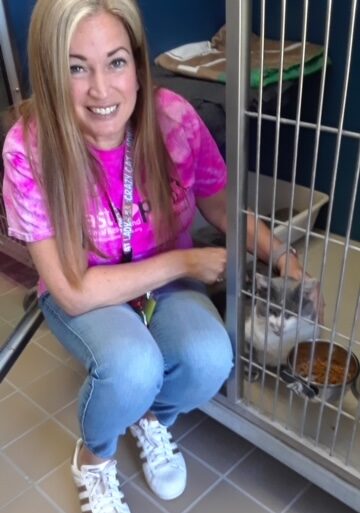 Stacy Ferrara, CAFTP, CFTBS, FFCP, is a Certified Advanced Feline Training Professional, Certified Feline Training and Behavior Specialist and owner of Pawsitive Potential, LLC providing in-home and remote consultations for clients with cats exhibiting behavior issues. Stacy is also a Certified Fear Free Professional dedicated to reducing the stress animals experience before and during veterinary care by using positive reinforcement training methods. She's also is Silver Certified in Low Stress Handling. She serves as a Board Advisor for Last Hope, Inc., an organization devoted to cat and dog rescue and rehabilitation. Stacy has a B.S. in psychology and biology and is a Professional member of the Animal Behavior Society, a Professional member of The Animal Behavior Management Alliance and Supporting Member of the IAABC.

Growing up with the family pet store business, Stacy has spent a lifetime learning about and supporting animal welfare. She is an active volunteer in animal rescue and spends countless hours trying to better the lives of homeless cats through socialization and enrichment. Stacy lives on Long Island, N.Y., with her family that includes, 2 cats, a dog and a bunny.
What Does A Behaviorist Do?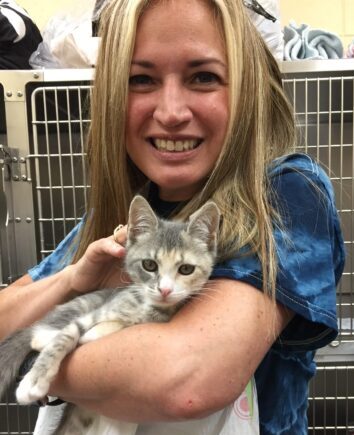 Through education and experience, a behaviorist is able to observe an animals behavior and try to determine the cause and motivation behind it. Many behaviors are common including those that are troublesome for cats and their guardians brought on by stress and conflict. Through various methodologies including classical conditioning, retraining, and positive reinforcement, the negative behaviors can be changed and in many cases eliminated. Once a determination is made as to why the cat is acting the way it is, a treatment plan is developed for guardians to follow. At Pawsitive Potential, we feel strongly that the best results come from rewarding good behavior. This not only brings positive results throughout the retraining process, but also further builds your cats self esteem and strengthens the human-animal bond.